About Spinex
Spinex Disc Clinic was founded as the UK's first dedicated disc clinic. We help children, men and women who have acute and chronic pain or injury.
Established since 2014, Spinex is a specialist clinic providing the best in hands-on-treatment combined with the latest technology to give patients the best possible outcomes.
We help people with back pain and neck pain, especially disc problems like herniated or bulging discs. But we also treat every day joint pain and injuries.
We are passionate about what we do and patients receive the best of care in a calm, safe and friendly environment.
We offer a free 15 minute consultation for people who would like to discuss their condition or patients can book an initial consultation with any of our experienced practitioners which includes a full assessment and treatment where appropriate.
We look forward to helping you.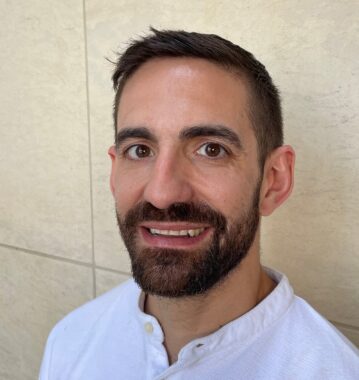 Arturo Del Val
Osteopath
Arturo has a BSc in Biomedical Science and a Masters in Osteopathy and over the last 10 years he has developed both his osteopathic manual and diagnostic skills to a very high level.
He works extensively with complex spinal pain using Osteopathy and IDD Therapy Spinal Decompression and has a history of working with neurological conditions ranging from MS, Parkinson's disease and patients affected by strokes.
He has worked as part of the Women's Health Team at University College Hospital since 2013 and has a great deal of knowledge around pregnancy related issues; but works with anyone in need of help with acute and chronic pain, postural problems and sports injuries as well as pain before, during and after pregnancy.
If you are struggling with pain or an injury, Arturo can get you back on track. A highly experienced and professional Osteopath, Arturo has a Masters degree from the prestigious British College of Osteopathic Medicine and worked in both the NHS and private clinics.
Originally from Madrid, Arturo has lived and worked in London for over ten years where he has developed his skills to give the best possible results for his patients.
In his spare time Arturo keeps fit and healthy in the gym, enjoys good food and believes life should be lived with a smile!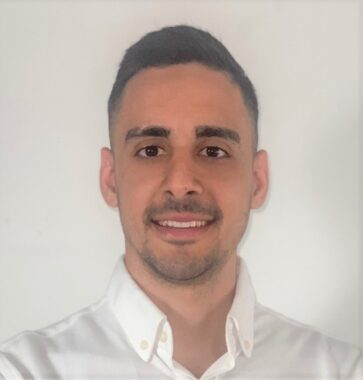 Thanos Gerokonstantis
Sports Therapist
Thanos has a First Class Honours Degree in Sport and Exercise Therapy from Solent University of Southampton. He specialises in treating musculoskeletal problems, notably complex spinal issues and sports injuries using a full range of assessment and treatment tools including IDD Spinal Decompression, mobilisation, soft tissue interventions and sports massage.
He has worked at private clinics in the UK and Cyprus treating patients from different backgrounds, helping them with joint issues but also providing injury recovery programmes.
Thanos has a thorough understanding of the psychological response to injuries and rehabilitation procedures. Having played football for Panathinaikos FC, one of the top three clubs in his native Greece, Thanos developed a passion for helping people recover from pain and injury as his own football days were cut short due to injury. He experienced and understands the road to recovery.
Originally from Athens, Thanos has lived, studied and worked in the UK for over five years where he has enhanced his knowledge and improved his skills to provide the best possible services to his patients.
In his free time Thanos stays active by going to the gym and playing tennis, to relax he enjoys a good book.